Looking after and Loving Waterloo Seafront Gardens
We are helping Sefton MBC cherish the historic Seafront Gardens. Over the last couple of decades they have become run down and neglected, and not a place you might want to visit. We want to bring back some of the beauty and attractiveness that so many people remember from years gone by.
Why the community needs us
These can once again become a place to relax, to play, to visit, to picnic. On your way to beach, pop in and have a stroll round. Come and help us by investing some of your time in maintaining the gardens, tidying up, and becoming part of a social group.
Our impact on the community
The gardens used to be well maintained formal spaces, with gardeners and keepers. They were safe and attractive places for families to visit, and we often hear stories of happy times spent here in years gone by. We cannot recover their original glory because times (and prices) have changed, but they can become again a focus for recreation and enjoyment.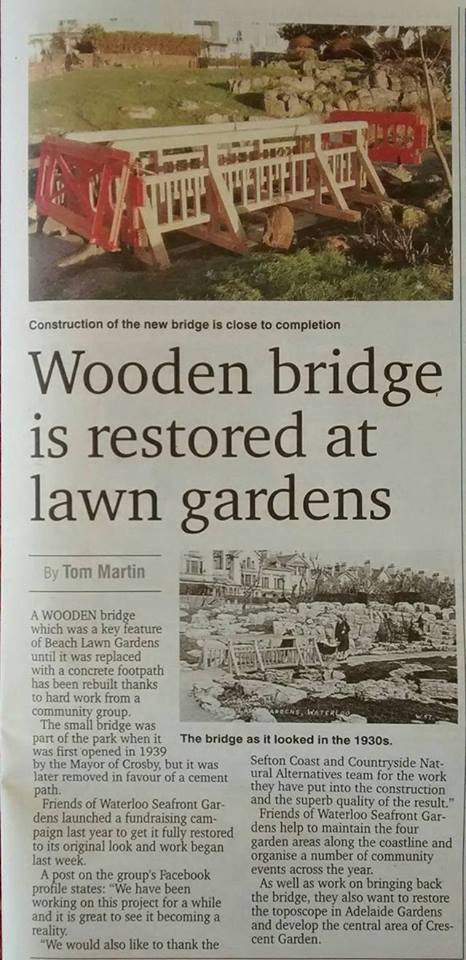 Click on the header above to see the latest projects.
Donate
To make a donation, please click on the Local Giving emblem below.