Thank you to all our volunteers who helped in the Seafront Gardens during September. We had 16 litter pickers joining us in Beach Lawn, and 5 gardeners at our Tuesday morning session, when we worked on clearing the weeds around some of the benches in Crescent Garden. Sadly, we had no gardeners at the Wednesday afternoon session (although we did have 2 apologies!)

Our litter pick this month will take place on Saturday 9th October in Potter's Barn, meeting at 10.30am. Our Gardening sessions will take place on Tuesday 12th October at 9.30am and Wednesday 27th October at 1.00pm, meeting outside our lock-up next to the cafe.

We had a surprise, and very large visitor to our gardens early in September, when the Air Ambulance landed in Adelaide Garden.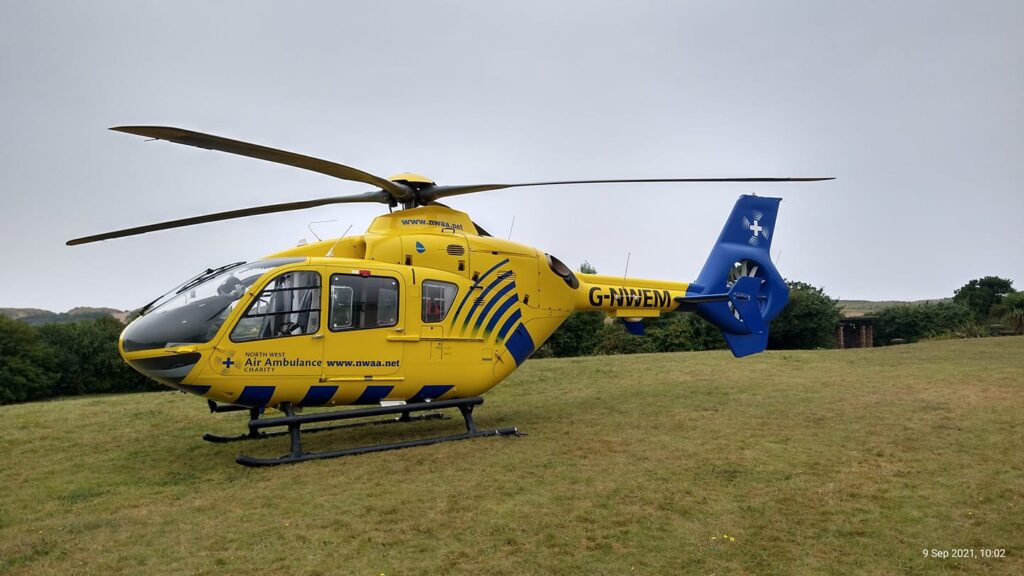 Hope to see you in October,
Best wishes,

Janet Markland
Friends of Waterloo Seafront Gardens