Thank you to everyone who came along to our volunteer sessions in February.

We had a fantastic response to our appeal for help with clearing the pond in Beach Lawn over the weekend of 5th February. More than 20 people attended each day, and we made great progress with clearing the edge of the pond, the edge around the small island and a major amount of the overgrown reeds and bullrushes. A few of us went back again last weekend to expose the edge of the large island, and we've also started some work on clearing the channel leading into the pond. We would also like to thank the Community Payback Team who ferried the debris up to an enormous pile by the gate to await collection by the Council.

Work on the pond will now stop until next winter, to allow the newts some peace and quiet!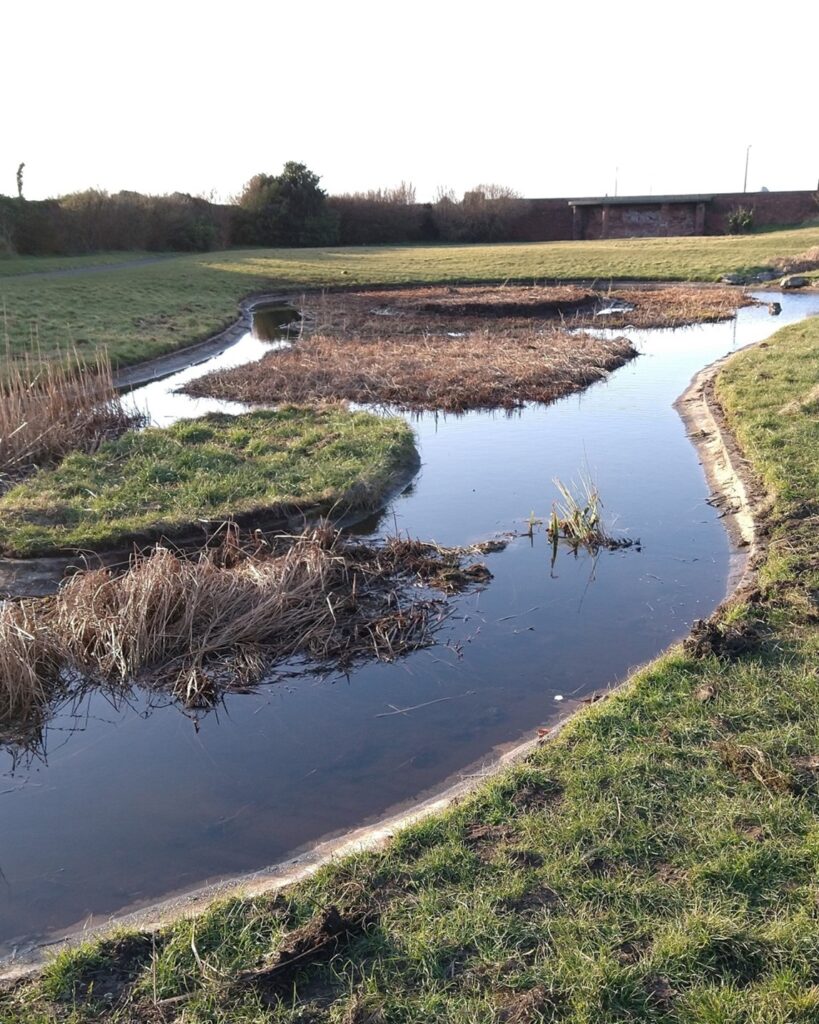 We had 12 people at our Litter Pick in Beach Lawn, when we also cleared up some of the pond debris and did some edging, and at our two gardening sessions we continued to work in Crescent Garden on the edges on the bottom path under the trees.

Our litter pick this month takes place on Saturday 12th March in Potter's Barn, meeting at 10.30am. Our gardening/litter picking sessions will take place on Tuesday 8th March at 9.30am and Wednesday 23rd March at 1.00pm, meeting at our lock-up next to the cafe.

Hope to see you soon at one of our events,
Best wishes,
Janet Markland
Friends of Waterloo Seafront Gardens